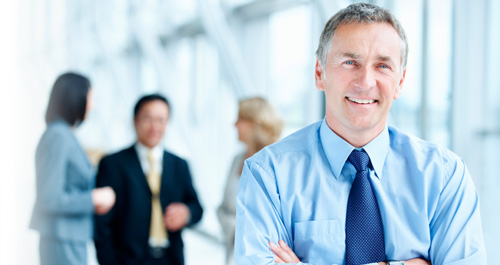 Roundtable TSMS Software Configuration Management for OpenEdge
Software Development Productivity
Roundtable® Total Software Management System improves collaboration in Progress OpenEdge enterprise application development. Empowering both developers and project managers, Roundtable accelerates productivity and decreases time to market while increasing software quality.
Streamline Your Development Environment with Roundtable TSMS
Roundtable TSMS delivers integrated Software Configuration Management to the Progress OpenEdge Studio and Progress OpenEdge Architect development environments. Integrating task management, version control, impact analysis, smart compilation, release control and schema management, Roundtable TSMS is a complete change management solution.
Complete Software Life Cycle Management
Roundtable TSMS provides a project view for your application at every stage of the application life cycle. Navigate application resources, database schema, graphics, data files and documentation – virtually anything that makes up your application. View object version history, call trees, where-used information and objects in tasks. See descriptions, current states, attributes, version notes and change information for each object – all from within the software configuration management for OpenEdge development environment.
Improve Product Quality
Roundtable TSMS automates the promotion of changes throughout the development life cycle. Using the integrated impact analysis tools, users can instantly see what has changed, who changed it, why it has changed and what is impacted by a change. Automated movement of baselines ensures that what gets changed gets tested, and what gets tested is what the end users receive.
Automate Application Deployment
Roundtable TSMS manages the application release level for each end user site, enabling the creation of optimized deployment packages. The deployment packages contain everything needed to deploy software changes, update schema and compile your application updates at end user sites.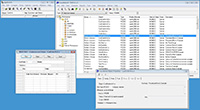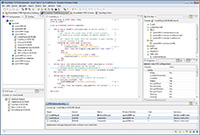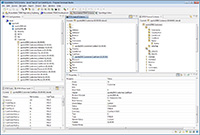 To learn more about Software Configuration Management for OpenEdge, contact us today.
Roundtable TSMS A Closer Look
Roundtable TSMS enables customers to meet Sarbanes-Oxley compliance with tools and features that implement the primary Software Configuration Management accountability principles.
Features
Centralized repository (OpenEdge database)
Access control
Version control
Task management
Impact analysis
Smart compilation
Schema management
Release management
Deployment management
Custom variants
Configuration auditing
Unified development interface
Integration and extensibility
Integrated reporting
Benefits
Improves management overview
Maintains management control throughout the entire development life-cycle
Enforces auditing procedures
Safeguards systems assets
Accelerates productivity
Decreases time-to-market
Increases software quality
Improves developer collaboration
Additional Roundtable TSMS Features
Supported on all Progress-certified Windows® and Unix/Linux operating systems
OpenEdge-based Windows and/or Unix/Linux clients
Eclipse development platform plug-in
Produces full and/or incremental ready-to-deliver deployment packages
Unlimited Workspaces to match your development life-cycle
Role-based user security per Workspace
Multiple Workspaces with project-specific access
Manages any application resource or file type
Customize and extend functionality with Event Hooks and API interface
Want to learn more about Roundtable TSMS, and how its features and benefits can help your company?
Contact us today. Our experts are ready to help!
Roundtable TSMS Success Stories
"We couldn't imagine going back. It makes us wonder how we got by for as long as we did without (Roundtable)."
– Andrew Power, Manager Software Development, CMS Transport Systems
Ball Corporation
Worldwide metal packaging company achieves Sarbanes-Oxley compliance and increases efficiency.
---
CMS Transport Systems
Australian transport and logistics solutions provider reduces time for deployment by 80%.
---
WSIPC
Information services provider for WA schools sees 60% time savings with Roundtable TSMS.
---
Discovery Travel Systems
Travel technology firm delivers first-class software to luxury ocean liner.
---
QAD Poland
Major manufacturing vendor uses Roundtable to attract and support large customers.
---
Electronics for Imaging
Industry leader improves profitability while strengthening customer relationships with more control and efficiency.
Contact us today to learn more about how Roundtable TSMS can help your company. Our experts are ready to help you achieve success!
Roundtable TSMS Services
Roundtable professional training and implementation services enable prompt system integration and maximum ROI.
Roundtable TSMS Training & Implementation
Intensive instructor-led training helps build the necessary skills to operate and manage Roundtable successfully and use the application to its fullest advantage. Our presentation incorporates lectures, hands-on exercises and direct work with the customer's data. Attention is focused for three separate roles: managers, developers and system administrators. Training components include:
Concepts overview
Development environment and system review
Configuration review
Conversion planning, application migration and loading into Roundtable
Managing day-to-day procedures
Administration
Security
Implementation services insure that Roundtable TSMS conforms both to your business requirements as well as best practices for success. Services include full assessment, project planning, testing and go-live support.
For more information on Roundtable TSMS training and implementation services, please contact us!
White Papers
This white paper highlights the differences between Software Configuration Management and basic version control tools.
Working with OpenEdge GUI for .Net
The addition of .NET UI and the OpenEdge Visual Designer in OpenEdge Architect 10.2A introduces two new file types that should be managed as part of application lifecycle management activities. This white paper provides recommendations for managing these files using Roundtable TSMS and the Roundtable TSMS plug-in for OpenEdge Architect.
This white paper explains the benefits of Roundtable TSMS task management and how these features can be utilized to effectively manage the development, testing and promotion of software changes through the development lifecycle.
This white paper shows you how to get started with the Roundtable TSMS hooks and API.
Preparing to Load Your Application
This white paper describes how to properly analyze your application structure and how to perform the necessary setup that needs to occur in preparation for loading your application into Roundtable TSMS.
This white paper provides helpful hints on how to go about loading your application into Roundtable TSMS.
This white paper helps to clarify and explain schema management concepts using Roundtable TSMS.
This white paper describes how to use Roundtable TSMS to track customizations to your application.
This white paper describes how to use Roundtable TSMS to manage updates and customizations to purchased, third-party applications.
This white paper describes a methodology for creating r-code deployments using Roundtable TSMS.
This white paper describes how to extend Roundtable TSMS to automate the process of copying your source to another location and performing a secondary compilation.
This white paper describes a methodology for implementing schema sandboxes in Roundtable TSMS.
---
Presentations
Roundtable TSMS 10.1C Plug-in Overview – What's New
This recorded presentation demonstrates some of the new features in the Roundtable TSMS plug-in for OpenEdge Architect 10.1C.
Roundtable TSMS Plug-in Overview
This recorded presentation demonstrates the Roundtable TSMS plug-in for OpenEdge Architect.
Managing Multi-Platform Applications Under One Roof
This recorded session from Exchange 2010 offers software configuration management strategies for meeting the challenges of partitioned application development using Roundtable TSMS.
Roundtable TSMS 11 – Not Your Father's Roundtable
This recorded session from Progress Revolution 2011 includes a technology overview and demonstrations of new product features in Roundtable TSMS 11.
Roundtable TSMS and Inergy Automotive: Software Configuration Management at Work
This QAD-hosted webinar reveals how Software Configuration Management is the heartbeat of any successful development effort with a case-study of Inergy Automotive.
How to Make Your Auditors Happy
This slide presentation from the Fall 2012 MWUG Conference reveals how, with the right tools and processes in place, an audit can feel more like a useful check-up rather than an attack.
Continuous Integration Using Roundtable TSMS
The Roundtable TSMS API and proxy framework allows for much flexibility in your continuous integration strategy while providing means to automate development and deployment processes. This slide presentation from EMEA PUG Challenge 2012 introduces continuous integration tools and strategies, and where Roundtable TSMS fits in.
Using the Roundtable TSMS Plug-in for Progress Developer Studio

Are you a Roundtable TSMS user moving to Progress Developer Studio for Eclipse? Or, have you heard about Roundtable TSMS and SCM and just want to see what it is about? This slide presentation from EMEA PUG Challenge 2012 demonstrates how to get started and previews some of the new features coming in 11.2.
---
Roundtable User Guides
---
Roundtable TSMS Installation Guides
---
Roundtable TSMS Update Bulletins
---
Roundtable TSMS OpenEdge Compatibility Matrix
Roundtable Training DVD
Master Roundtable TSMS features, reduce training costs and speed implementation with the convenient computer-based training DVD from Tugboat Software.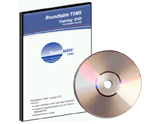 This training guide includes an overview of basic software configuration management concepts along with step-by-step, narrated presentations for all Roundtable TSMS features. Every major training stage includes hands-on labs. The DVD is narrated by Michael Solomon, a recognized expert in software configuration management and application security.
Training DVD Benefits
Lowers the cost of implementation
Augments proctor-led training
Ideal for mastering all Roundtable features
Ideal for a best-practices review
Ideal for training new team members
Training DVD Features
13 easy-to-follow self-paced sessions
Over 11 hours of narrated training
Hands-on labs
Training targeted for different roles: Developer, Administrator, Architect, Gatekeeper
Covers standard GUI and plug-in development environments
Training DVD Sections Include
Understanding Software Configuration Management
Exploring Roundtable Architecture
Installing Roundtable
Exploring Roundtable GUI
Exploring Roundtable Plug-in
Configuring Roundtable
Building the Roundtable Environment
Populating Workspaces
Using Roundtable GUI
Using Roundtable Plug-in
Deploying Software
Managing Schema
Administering Roundtable
Buy Now!
Available directly from Tugboat Software for $99
If you are ordering outside the U.S., there will be an additional shipping charge. We will contact you and indicate the shipping charge.

Want to learn more about Roundtable TSMS, and how its features and benefits can help your company? Contact us today. Our experts are ready to help!