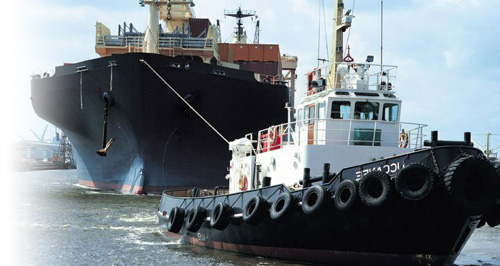 About Tugboat Software
Founded in 1996, Tugboat Software has proven itself a leader in developing and supporting software applications for the demanding world of enterprise manufacturers and software development. Beginning with a focus on custom software development, the company quickly gained a reputation for commitment to service combined with leading-edge technical expertise.
---
Tugboat Software Technology
Tugboat Software delivers best-practice professional application services using the Progress Software development environment. We are dedicated to providing customers with applications that enable them to better achieve their business goals and gain a competitive advantage by making more efficient use of their existing resources.
Progress Software Corporation is a global supplier of software and services that simplify the development, deployment, integration and management of business applications. The Progress OpenEdge® platform, with the industry's leading embedded database, delivers lowest cost-of-ownership applications that are rapidly implemented and easily integrated with other enterprise, extended enterprise and Internet applications.
Why the Tugboat?
On rivers and in ports worldwide, the tugboat, long regarded for its utility, has a well-earned reputation for managing – often in challenging operations – strategic resources disproportionate to its own scale. Like these stalwart seafaring work engines, Tugboat Software's products provide strategic leverage enabling commercial enterprises – large and small – to better achieve their own business objectives.
Want to learn more about how Tugboat's products can serve your company? Contact us today. Our experts are ready to help!