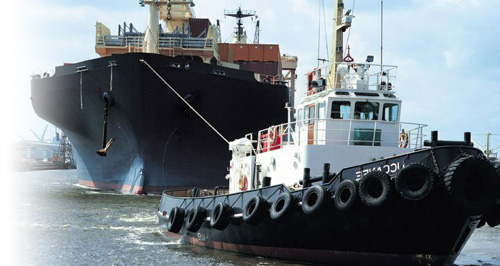 appSolutions is the leading provider of expert services for Roundtable. Services include sales, implementation, consulting, training, development and support. Change Management, Software Configuration Management and Deployment Management are amongst our key expertise areas. appSolutions is pleased to provide quality support and consulting services to Roundtable customers in Europe and the rest of the world.
appSolutions also provides a suite of add-on products for Roundtable including appSolute Deployment, which extends Roundtable deployment to provide advanced post deployment processing, and appSolute Management, a call-desk and release management system.
www.app-solutions.com

CornerStar makes data even more valuable by giving users the easy, modern reporting tools they want and decision makers the dashboards and business intelligence they need. Businesses count on Progress OpenEdge to deliver rock solid operations and the best data integrity. CornerStar's analytics and reporting products include:
Aurora – Self-service reporting solution with Progress queries
and modern formatting
Business Intelligence for QAD – data marts that answer your questions
Unlike other vendors, we know you want to preserve your Progress OpenEdge queries and the complete solution has to fit within the budget.

Kaba Benzing America, DBA Kaba Workforce Solutions, is a North American operating subsidiary of Kaba Holding AG (SWISS: KABN), a multi-national, publicly traded security corporation.
Kaba acquired Kaba Workforce Solutions (Kaba) in Miramar, Florida in 2000. As a subsidiary of the Kaba Group of companies, Kaba develops workforce management technologies to offer a full range of solutions for the recording and processing of time and labor data for complex manufacturing. Kaba provides technologies and services for automated time and attendance, labor data collection, demand scheduling, analytics, employee self-service, regulatory compliance and consulting. To date, the company has provided systems that allow manufacturing clients worldwide to efficiently collect, validate, and process workforce time and labor information for enterprise systems optimization.

Since 1998, the principals of Quinn & Associates, located in Altoona PA, have provided Preactor® software and services to manufacturers in all verticals. Preactor, has been a steady recipient of awards each year for license sales and customer retention. Quinn & Associates is one of only three resellers inducted the Preactor® International Hall of Fame for net sales of $1M or more.

Progress Software provides application infrastructure software to help businesses quickly respond in today's fast-paced information environment. Thousands of organizations around the world rely on Progress products and solutions for development, deployment, integration and management of mission-critical business applications.
Progress products and technology are used at over 140,000 organizations in 180 countries including 90% of the Fortune 500. Discover how Progress technology improves operational responsiveness across many industries, for applications as diverse as ERP and financial trading.
www.progresssoftware.com

QAD provides Enterprise Resource Planning software to manufacturing companies around the world. QAD sells its products and services to companies in six main industries: automotive, consumer products, high technology, food and beverage, industrial equipment and life sciences. As of November 2010, QAD software was in use at 5,555 manufacturing sites in more than 90 countries. QAD's main product suite is called QAD Enterprise Applications (prior to 2007 the main suite name was MFG/PRO).
www.qad.com